RTS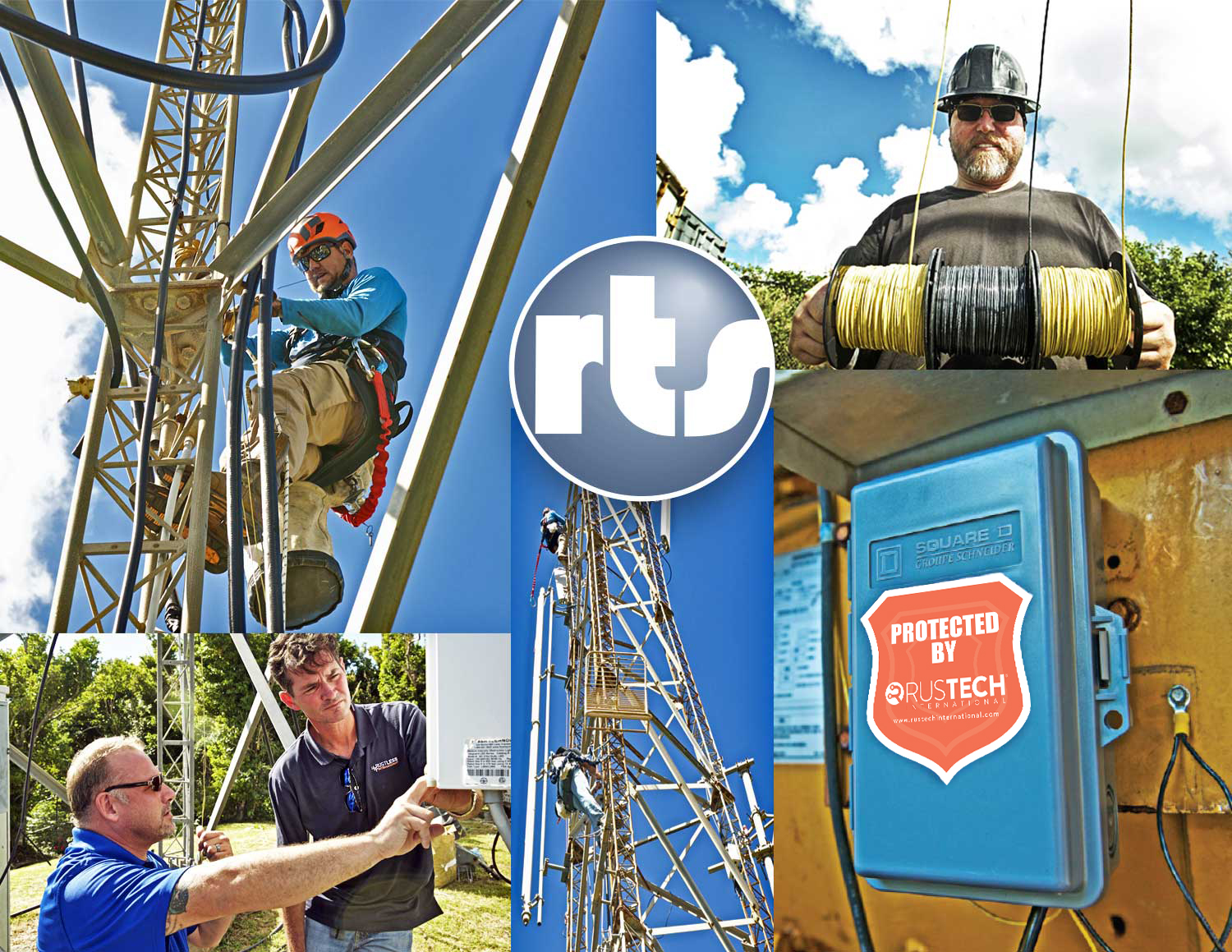 RTS is a top contender and leader in broadcast solutions, private and military sector in the US and abroad, including cell tower and broadband installations. They have partnered with Rustech® International as their authorized installation resource for cell towers and construction sites throughout the US, Canada, and the Caribbean markets, including Puerto Rico.
Lead by Wes Parsons, the RTS team and Rustech® flew to the beautiful island of St Thomas and installed Rustech® smart anti-corrosion technology on a designated cell tower and on an on-site generator. After only 3 months, the cell tower and generator showed on its surface the top white protective coat indicative of Rustech® at work, protecting and halting the corrosion process.
RTS will be working with Rustech® installing a test site for Miami MDX shortly on a working toll lane, and a generator on-site.